TAKE CONTROL OF YOUR FUTURE!
GET THE KNOWLEDGE, SKILLS AND VALUES NECESSARY TO BECOME A SECURITY OFFICER NOW!
SPECIAL OFFER!!
ALL SASSETA ACCREDITED SECURITY TRAINING COURSES AT DISCOUNTED RATES - UP TO 50%!
We also offer RPL/Conversion courses from Old PSIRA Grades to New SASSETA Skill Programs.

WHERE? AT OUR TRAINING CENTER AT 729 FREDERIKA STREET, GEZINA. (INTERPRETER AVAILABLE)
TRAINING REQUIREMENTS:
NO CRIMINAL RECORD; A SOUTH AFRICAN ID
FOR MORE INFORMATION CONTACT US ON 0878083642 OR VISIT WWW.PERSAS.CO.ZA
PSIRA Reg. No: 0979012 SASSETA Acc. No: 061905004386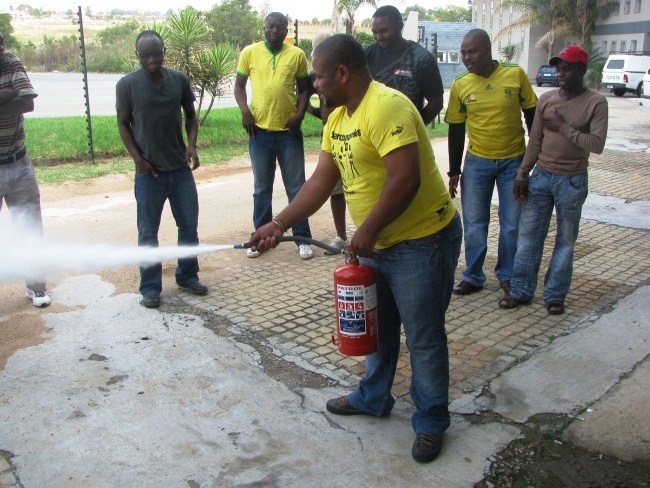 Occupational Health and Safety Training
Please contact our Training Team with regards to OHS Training.
We are able to facilitate and assess the following accredited and registered short courses:
1. OHS Representitive.
2. Fire Fighting in the Workplace.
3. Basic First Aid in the Workplace.
4. Conduct Emergency Drills and Evacuations.
5. First Aid Level 1/ 2/ 3 - on request.
Please contact Elsabe Ras on +2783 442 9213 for your training requirements.
We furthermore specialize in OHS Risk Assessments to assist your company to comply with the OHS Act 85 0f 1993 (Amended).
Do not hesitate to contact us for your OHS requirments.